Description
This Stepped Extended Bracket (25-105mm) consists of two L shaped sections one of which is fitted behind the number plate, the other is used for mounting your taxi plate to. It can be attached to either the front or rear of the vehicle registration plate depending on your licensing requirements. The Bracket provides a 25mm(1″) to 150mm(6″) step to adjust the offset from the number plate and allow the taxi or private hire plate to clear the vehicle bumper.
These plate holders are made of injection moulded plastic measuring 3mm thick. Ideal for vehicles with the number plate located on the boot lid.
Key Features:
Large, Black
VIP Platform Required (Detailed Below)
 25 to 150mm Step
Cut to Size (6 Sections)
Heavy Duty
This kit is intended for users who already have one of the VIP Platforms illustrated below: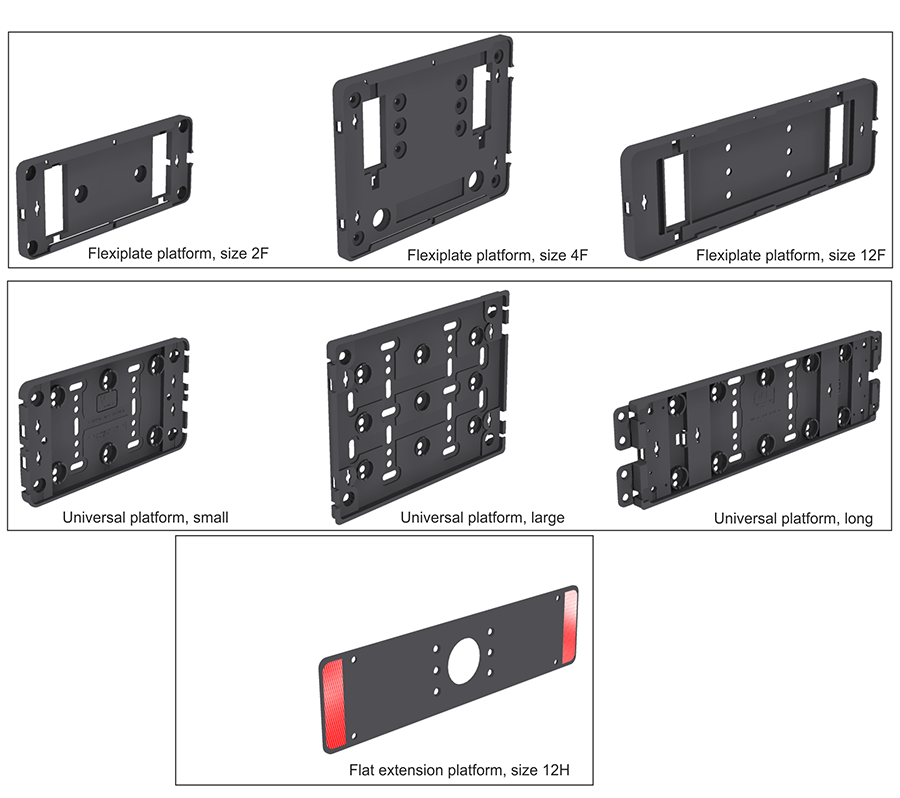 To ensure stability, platforms should be attached to the bracket using the four stainless steel nuts and machine screws as explained in the kit Assembly & Installation Guide and the combined unit, in turn, mounted on the vehicle registration plate and vehicle body using the hi-bond pads.
Without using the bridge the plate is projected forward 25mm (1″). The bridge, at its maximum reach provides a projection of 150mm (6″). It is made to be easily re-sized in 25mm steps to provide projections of 50, 75, 100 and 125mm